Long Island Estate Planning Attorney
Providing Guidance in Elder Law, Medicaid Planning, Wills, Trusts and Estates in Nassau & Suffolk Counties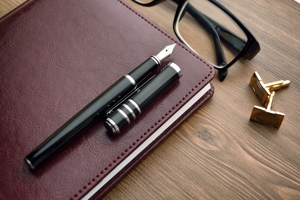 All of us eventually need a Last Will and Testament, Power of Attorney, and a Living Will and Health Care Proxy. At Blumberg, Cherkoss, Fitz Gibbons & Blumberg, our estate planning Attorneys in Long Island understands that each person has specific needs dependent upon their assets, their family, and their medical requirements. Our skilled attorneys can help you with planning your estate. We also regularly draft revocable, irrevocable, and special needs trusts to accomplish specified goals and preserve assets for future generations. Turn to Blumberg, Cherkoss, Fitz Gibbons & Blumberg if you need assistance with estate planning.
Our estate planning lawyers can also help with:
Are you ready to start planning for the future? Our Long Island estate planning attorneys are here. Call (631) 449-7699 today.
Probate and Contested Estates in Long Island
If you have been named an estate administrator or trustee in the wake of a loved one's death, you have a new array of critical responsibilities in order to resolve or protect the remaining estate. With the help of experienced estate planning lawyers, this often goes smoothly, but in other instances, there may be disputes with involved parties like creditors or beneficiaries.
When this happens, it will be necessary to go to probate court, present an argument and relevant documentation to the court, and submit to the probate judge's determination on how to proceed. Our Long Island estate planning attorney can accompany you for this process and put a compelling case before the court that clarifies the facts and protects the integrity of your role as estate administrator or trustee.
Medicaid Planning Counsel
With the extraordinary cost of long-term health care and/or nursing home facilities, our firm can also work with you and your family to ensure that the largest possible amount of your estate can be passed on to your loved ones through Medicaid Planning.
A highly cost-effective approach can enable your loved ones to ensure your proper care. You can rest assured knowing that you have provided for your family in the best manner possible.