Long Island Bankruptcy Lawyers
End the Spiral with Blumberg, Cherkoss, Fitz Gibbons & Blumberg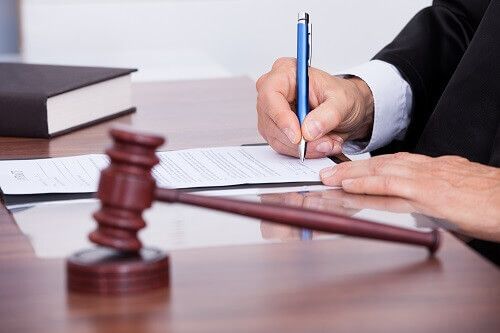 Whether you are considering debt consolidation or formal bankruptcy, Blumberg, Cherkoss, Fitz Gibbons & Blumberg can provide the guidance you need for a successful filing. We will analyze your income and debt structure and guide you to the best approach to securing a brighter financial future.
We are a debt relief agency and handle bankruptcy cases on a regular basis. Our Nassau & Suffolk County bankruptcy law attorney has helped countless clients get out from under the crushing weight of debt and is ready to help you explore your debt relief options.
Get a knowledgeable advocate in your corner during this stressful time. Call our offices at (631) 449-7699 today.
Selecting the Best Approach for You
If a formal bankruptcy filing is needed, we can advise which Chapter of the Bankruptcy Code fits your particular goals and then prepare the necessary petition and represent you in the Federal Court. We'll assess your assets, your debts, and your Means Test performance to determine which form of bankruptcy will be most beneficial to you.
Generally speaking, clients file for Chapter 7 or Chapter 13 bankruptcy:
Chapter 7 will can eliminate insecure debts such as medical bills and credit card debt after agreements are reached to pay back your creditors as much money as possible, even via the selling of exempt assets. Chapter 7 is usually the best options for low-income filers.
Chapter 13 involves the reorganization of your existing debts into a new repayment plan. Filers keep their property with this filing but must have the income to regularly keep up with the new repayment plan.
Are you facing financial straits? Our firm is ready to help you find a new way forward. Contact our offices today to start exploring your bankruptcy options. We can start with a free consultation.